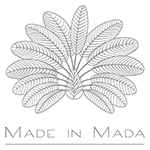 This document sets out the terms and conditions for Made in Mada pty ltd ("We", "Us" or "our") to provide goods to any client ("You"). By accessing or using our website, you agree to these terms or conditions (as they may be updated, at our discretion, from time to time).These terms and conditions apply upon the date the first order is submitted by you and accepted by Us. These terms and conditions shall apply to any supply of Goods by Us to You to the exclusion of any other terms.
We will supply you with the goods described in our proposal or website in accordance with this agreement.
You will pay us the price for the goods specified in our proposal or website.


We will deliver the goods as specified in our proposal. Unless otherwise stated under our proposal or website all goods are delivered on EXW basis. All risks of loss of or damage to the goods shall transfer to you on such delivery.
If you do not take delivery of goods at the nominated address or otherwise at the time for delivery as provided in our proposal, we will be entitled to put the goods into storage at your cost. Your order is confirmed by the deposit and the deposit will be kept in case of cancellation.
Our goods are individually hand made and hand woven items and as such they are subject to the following variations, which are not considered faults or defects:

Size: being a hand made article, the size can vary by +/-10% from the size ordered.
Colour: the goods are made primarily from natural and undyed fibres. Every effort is made to ensure there is minimal colour variation however some variation can be expected.
Fading: Placing goods in direct and continuous sunlight will cause them to fade.
Design & Construction: Minor variations may be evident, which is due to the fact that the goods are handmade item including line/ weave thickness.
Shading: Due to changes in pile and weave direction shading may occur and is a natural characteristic hand made and hand woven items.
Freight
Freight prices are calculated at checkout.
Once an item has been dispatched we will notify you via email with your tracking information.
Please be mindful that you are responsible for tracking your own parcel, failure to collect your parcel from your local post outlet will result in your parcel being returned to us, upon which you will need to cover the costs of re-postage of your Parcel.
When a request is made for a parcel to be delivered and left unattended you acknowledge that Made in Mada and their Representatives will not be liable in any way for any loss or damage to the parcel, left in accordance with this authority. 
once an order is received it will be dispatched within 1-2 business days.
You are responsible for any additional local customs and duties on your order.
We are required by law to disclose the full value of the package contents and cannot alter this value.
If an order is refused by your country by no fault of our own, you are responsible for all shipping expenses and any additional costs incurred.
Returns and Refunds
Returns
You can return all your items within 15 days following the delivery date. If 15 days have gone by since you received your  purchase, unfortunately we can't offer you a refund.
Returns will only be accepted if it is in original condition, including unworn, unwashed and unmarked.
This includes fake tan, make up and ink. All returns must be returned in their original condition with original tags in its original placement as sold when shipped.
Only the purchase completed from Our online store may be returned within 15 days.
Refunds (if applicable)
Shipping costs are non-refundable. They will be deducted from your refund
If you wish to return your item please fill the form here, add it to your return and mail it to :
Made in Mada
114 Mons Avenue, Maroubra, 2035 NSW Australia
When the parcel will be received, we will send you an email confirmation and a refund will be processed if the item has not been used.
Privacy
Made in Mada is committed to maintaining the privacy of our customers and will not reveal your personal information (collected for website authorisation) to external organisations.
Personal information will be stored securely and will only be used for the purpose of fulfilling your order.